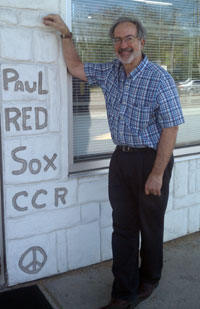 Welcome to Universal Discount Package Store (UDPS, the largest liquor store in Southeastern Connecticut. Paul Agranovitch purchased the store in 1982, and enlarged it to its current size, 8,000 sq. ft. This store carries the largest and most diverse selection of wine, beer and liquor in the area. Besides the usual items found in all liquor stores, Universal carries the unique and hard to find.
Paul is a member of a select multi-state buying group, so Universal always has wines that you would not find anywhere else! Paul also carries special 'high end' items like Dom Perignon, Cristal Rose and Louis XIII, a $2,200 item.
Come in, look around, we will have what you are looking for or we will find it for you! Our experienced staff is always willing to help you.
UDPS is 6 minutes from Mohegan Sun Casino
UDPS is 15 minutes from Foxwoods Resorts Casino